Holiday Program
Te Kaha Kids Holiday Program Dunedin is Dunedin's best ever holiday day care. Super fun activities, professional and well trained staff with affordable rates. Fantastic friendly community spirit where everyone is included.
Hours
Te Kaha Kids runs a SUPER fun Holiday Program during term holidays from 8am-6pm Monday to Friday except for statutory holidays.
Transport
There is a vehicle available to transport if required. Please contact us to discuss your needs.
$15 per week for pick up or drop off service per child, $20 per week drop off or pick up service for 3 children from the same family. Some conditions apply.
Venue
Te Kaha Kids will be held at the Halfway Bush School hall, Brockville School Hall or St Brigids School hall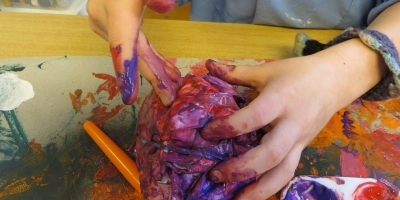 Pricing
Pricing varies depending on the needs of your child. Please contact us to check with your child's pricing if they need more than the standard 1:9 care.
Standard hours (FULL DAY) are 9:00am until 5:00pm, please email info@tekahakids.com if you would like your
start and finish times to be different to these. Please note we are open from 8:00am until 6:00pm.
Subsidy information can be found  here. Please note you don't have to receive a WINZ benefit to qualify so it's worth checking
Single Child
1:9 Staff
8 hours $45
10 hours $52.20
Casual/Overtime $9/hr 
Family Per Child
1:9 Staff
Full Day $40
Casual/Overtime $9/hr
Single Child
1:4 Staff
Full Day $115
Casual/Overtime $20
Single Child
1:1 Staff
Full Day $230
Casual/Overtime $38
Casual/Overtime rates are charged pro rata  in 15 minute intervals past the booked in pick up time. Overtime charges can be avoided by booking your child in for longer hours with 4 weeks notice of change of hours.
OSCAR Funding is availble for families that qualify.
For children diagnosed with disabilities the rates will be on a case by case basis depending on funding available.